Alan Montaño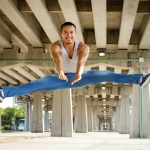 Alan is a young yogi dedicated to physical and mental wellness. He finished his studies in gastronomy oriented towards sports nutrition, and he enjoys helping people to improve their lifestyle and diet. He has always been an active enthusiast of practicing sports. He fell in love with yoga since his first Vinyasa yoga class, and that is when he started his journey.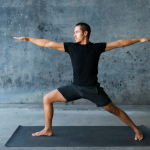 As he explored this doctrine more in-depth, he commited himself to the practice and found his mentor Ellen de Jonge, a pioneer of Vinyasa yoga in Playa del Carmen, with whom he would train, and in time get certified as a Vinyasa Yoga (RYT200) instructor. From that moment on, he started to lead the yoga practice at YOGA BY THE WAY, and at THE GYM. Fiinally developing his yoga teaching style characterized by the correct alignment of the postures and a demanding physical practice. Alan has now achieved E-RYT200, which stands for "experienced registered yoga teacher," and this entitles him to train, instruct, and certify yoga teachers, the highest level of the yoga practice.
He currently gives courses and yoga workshops focused on male energy, inversions, meditation and Pranayama techniques. In addition he got certified as a yoga teacher trainer by the YOGA ALLIANCE.
He continues to study with the creator of "Yoga Expansión," Laila Kuri, taking the course on the Refinement of the Teaching Method.
Alan is a co-owner of Yoga District in Playa del Carmen.