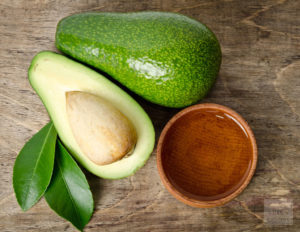 What is there to absolutely love about avocado oil? Number 3 will keep you reading, literally!
It is high in oleic acid, also known as omega-9, which reduces blood pressure, increases fat burning, protects cells from free radical damage, and can reverse symptoms of type 2 diabetes.
Studies have found that avocado oil improves heart health by reducing blood pressure and cholesterol levels.
High in lutein, an antioxidant that your body does not produce on its own, and protects your eyes against cataracts and macular degeneration.
Increases the absorption of carotenoid antioxidants.
Decreases the production of free radicals in your cells.
Can be consumed cold or hot safely.