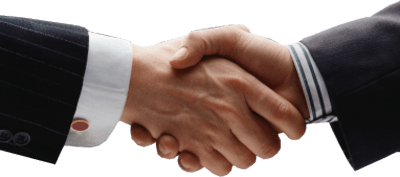 BUSINESS INTERNSHIPS
Looking for an exciting opportunity and place to fulfill your university internship?
We are currently in Playa del Carmen hosting talent with an interest in entrepreneurship, international business, and marketing. Students are provided with up-to-date tools and resources to be on the level of the global market. Individuals interested in the health enterprise will highly benefit from the experience at Life Synergy, and gain invaluable knowledge about nutrition and lifestyle.
Hippocrates, the father of modern medicine is credited with saying "Let food be thy medicine and medicine be thy food." As an aspiring physician, these words have been instrumental in shaping my views on medicine—that proper nutrition is the one of most essential elements in leading a healthy life. However, even though we live in an era of health food stores and rediscovered "superfoods", it seems difficult to find a company that truly strives to positively affect the lives of its clients—but then I met Juan and his enterprises.
Juan is a modern renaissance man with a background in nutrition, massage therapy, physical therapy, yoga instruction, performance art and who speaks multiple languages…just to name a few of his talents.  Furthermore, he is a very personable guy with a contagious enthusiasm for nutrition and sharing his knowledge with others. In the month that I spent interning with Juan and getting to know his companies, Bioticario and Life Synergy Retreats, I learned more than I ever thought I would in such a short time. A patient teacher, Juan taught me the process of producing his highly-acclaimed products (Kombucha tea, Tíbicos, Sauerkraut, Fermented Ketchup, Fermented Relish, Kefir Yogurt, etc.) and explained how each has been carefully constructed to maximize its nutritional content and how they can help consumers to lead a healthy lifestyle.
Additionally, working with Juan gave me the chance to learn an incredible amount about running a small business and we worked together to develop advertising strategies for Life Synergy Retreats and monitor the impacts of these efforts as we put them into action. In an effort to maintain brevity I will summarize my month of interning as follows: it was part public relations, part research and development and part advertising but in all it was a whole lot of fun and an amazing learning experience that I will never forget. I am excited for Bioticario and Life Synergy Retreats as Juan continues to carefully grow these businesses; determined to never sacrifice quality for quantity. Juan's mission to improve the lives of others by advocating and providing quality nutrition and healthy lifestyle coaching is one that I believe in and one that I highly respect. I give him my highest recommendation and look forward to hearing of the great things that are sure to come in the future.