Living a hectic life in Oslo and New York City, and working long hours in a high-pressure industry, I have a need to take time off a couple times a year to effectively get my body and mind back in balance. The first time I visited Juan Rendon was for five days in December 2014. As an expert in nutrition, body therapy, and yoga, he was able to create an all-around program tailored to my needs, and I was so happy with his retreat services that I came back in March 2015 for another five days.
For my stay, Juan set up a healthy meal plan with healthy smoothies for breakfast, lunches and dinners with lots of organic greens, juices, and probiotics to give my body the energy and detox I needed. The daily routine consists of relaxing and effective massages and yoga sessions. Juan has given me valuable advice on nutritious and easy cooking, meditation, and how to balance my professional life with off time to spend with friends, family, and on my own health.
I highly recommend a retreat with Juan Rendon. Not only is he a professional in his field – he is also a really nice, reflected, and a comfortable guy to be around. – Thea Landehagen – Oslo, Norway.
---
I first met Juan while researching online for yoga & Health retreats to help me with autoimmune disease. When I met with Juan for the first time he shared with me many nutritional tips and advice on how to eat to help maintain my health so that I would not have symptoms anymore. He offered advice on things that I should and shouldn't eat and he also told me about many superfoods that I was not aware of. He told me where to get them and even took me shopping so I could learn where to buy all of these things. I learned so much from Juan about my health and how important nutrition is for managing my symptoms. Because of what I have learned and implemented from Juan I feel amazing and my health is better than ever. Thank you Juan! You are the best! – Carrie Wilbur – Florida, USA. (http://rehabbingforriches.com)
---
"Juan Rendon is one of the most natural and intuitive massage therapist that I know. His touch is gentle, precise, respectful and generous. He brings a positive, relaxing and peaceful attitude to the table, which makes each massage so unique, therapeutic and transformative.
His enthusiasm and passion for life is contagious.  His approach to teach is unique and personal, combining restorative alignment, yoga, pilates and breathing exercises. His knowledge of the body and anatomy allows him to incorporate various modalities and adapt the session to the need of each person.  After my first session with Juan, I felt grounded, taller, aligned, relaxed but energized at the same time."
Geraldine Menez- France (www.geraldinemenez.com)
---
Juan's expertise with anatomy and use of the body to assist in its own healing is impressive. He has a calming but very uplifting spirit and is an extremely compassionate individual. I was involved in two car accidents and had to undergo a fusion surgery on my back. With this, it was extremely hard for me to find someone who understood what I needed through therapy and also someone who has the skill to apply what I needed. Not only does Juan deliver bodywork that is responsive, effective and holistic but he also takes the time to involve the client in decisions about their care. With Juan's professionalism, dedication and exceptional treatment, I couldn't recommend anyone better! Thank you Juan Rendon!
Lauren Miori- Seattle WA, USA
---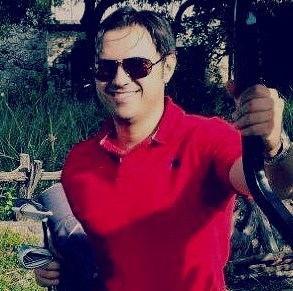 Retreat in Paradise – One Saturday afternoon I found myself watching T.V. on my couch.  Sitting there I started wondering why I felt so tired.  Why I had gained over 10 pounds and why I was so unhappy with myself.  It had never dawned on me that my meal choices were leading me in the wrong direction.  Juan had always told me to try eating healthier and make better food choices but with my schedule, when was I going to find the time to do this?  I decided to take the retreat in beautiful Playa de Carmen with an open mind hoping that some of what I learned would actually stick.  Let me start off by saying that in no way shape or form do I consider myself a vegetarian, I love to eat chicken, fish and steak!  With that said, I was a little bit nervous when Juan told me that the whole week we would be eating vegetarian meals.  The first morning Juan made smoothies from almond milk, oats, flax seed, banana and organic cacao.  Yes, it was as good as it sounded!  In the afternoon we had a yoga session that made me feel like I had just been to the gym for hours.  For dinner, Juan prepared steamed potatoes, quinoa, and avocado with diced bell peppers.  As a carnivore I can tell you that meal was one of the best meals I have had in a long time.  Obviously I finished the entire plate and even though I felt full, it was different because I didn't feel tired or bogged down, just satisfied, it was great!  The whole week was beyond my expectation, the morning smoothies and the delicious dinners where I was introduced to vegan foods like eggplant, quinoa, beets, and re introduced to steamed potatoes, zucchini, carrots, avocados and red bell peppers.  I was actually a vegetarian for a whole week!  Of course you are in Playa del Carmen.  The beaches are absolutely beautiful; the aqua and light green tones of the water are just something you have to see for yourself.  The atmosphere is that of a big city; in that you can find all the amenities you can find there but while still retaining its small town identity. This retreat changed my perspective dramatically.  It really does not take a whole lot of effort to prepare your own smoothies in the mornings, healthy meals with plenty of vegetables in the evenings and a huge assortment of fruits as desserts for in between.  I was able to adapt that routine into my daily life and I am happy to report three weeks after I did the retreat I have lost a total of 9 pounds so far.  Not only the weight loss, my cholesterol levels changed drastically as well.  My LDL or "bad" cholesterol was always border line in the high range and my HDL or "good" cholesterol was always below what a healthy level would be.  Two days ago I found out that my "bad" cholesterol went down 40 units and my "good" cholesterol went up 10 units!  I feel great, I have more energy, I like the way I look, and even my confidence took advantage of this retreat.   It truly was a life changing experience.  Thank you so much Juan and Namaste.
Abraham Vazquez- San Antonio TX, USA.