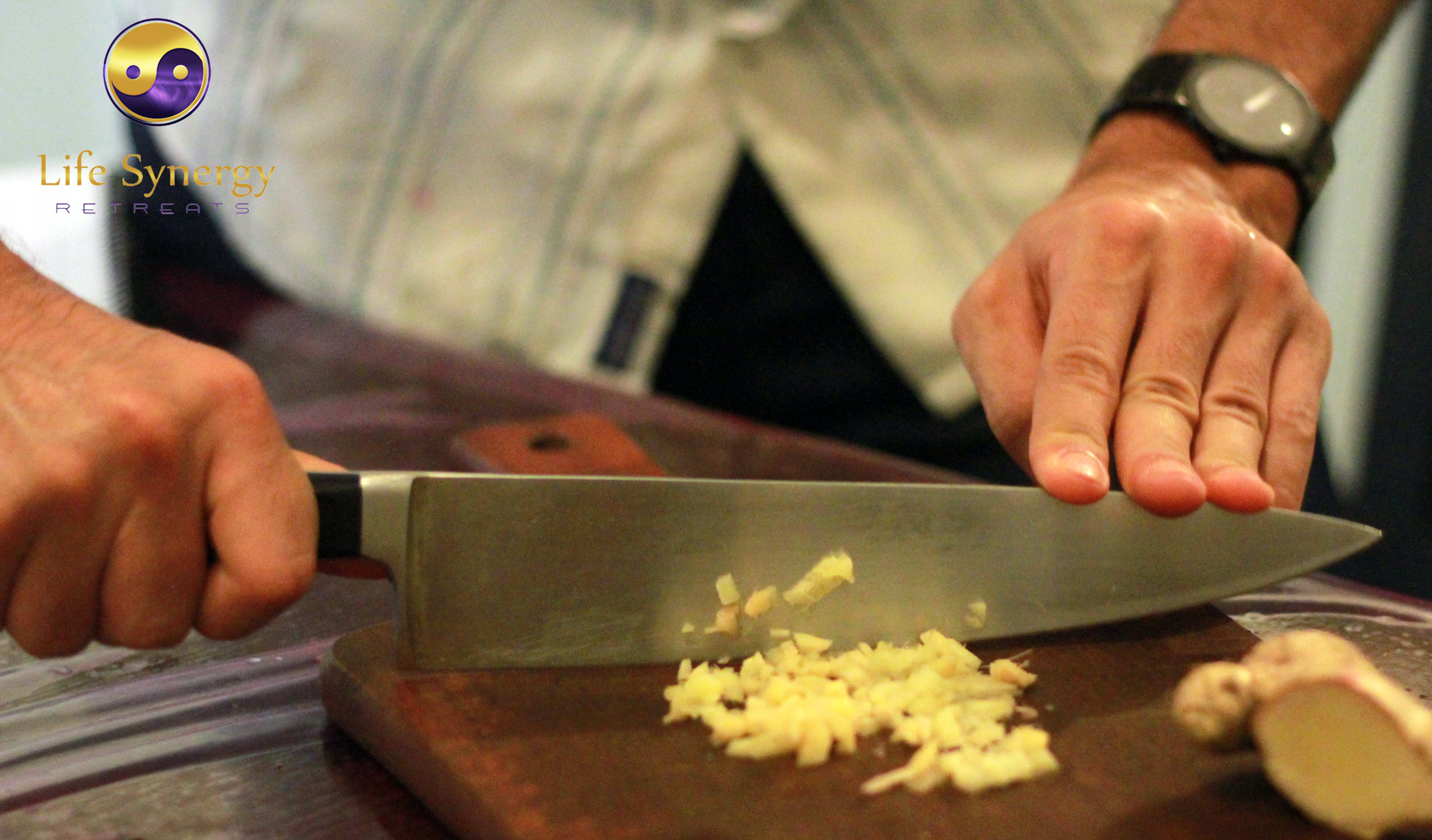 Nowadays we know the price of everything, and the value of nothing- Oscar Wilde
Ginger is really underestimated on the positive impact it can make on our health. Some ideas and facts about ginger:
Add ginger to home-made almond milk to it keep it fresh longer. (About 1-2 cc per liter)
Add finely minced ginger to your guacamole. It works in synergy with the healthy fats in avocado for reducing inflammation.
Finely chop 1-2 cc of peeled ginger, put it in a cup with hot water, add a camomile tea bag for extra stomach benefits. It will stimulate gastric juices and open up appetite.
Drink ginger tea during or prior to eating protein. The gingerols it contains can help digest and absorb protein better.
…and more about protein… blend a cup of pineapple, 2 cc of ginger, yogurt( goat yogurt is higher in protein and low in fat), around 8-10 cashews. Bromelain contained in the pineapple works in synergy with the protein absorbing compounds in ginger. The cashews contain the 9 essential amino acids(avoid toasted/salted…find them raw!), sweeten with some honey. Both of these compounds from ginger and pineapple are also said to be anti inflammatory, providing protection to your much loved joints.
It can be a little hard to cut ginger. You can try using a spice grater; or with a knife similar to the one on the picture, place securely one hand pressuring down firmly, and with the other hand swing the handle up and down only as fast as it does not compromise safety!